---
---
For Property Preservation - You Must Know The Rules!

This is the reference bible for anyone performing residential mortgage property preservation tasks such as lock changes, winterizations, boarding, grass cuts, pool securing, etc. on HUD properties. The directive is about 60 pages.

It lists all the specifications (lock types, etc.) and cost allowables. We have consulted with HUD Headquarters in Washington, DC and made sure that it contains all the latest changes. This reference document is about 55 pages. The price for a paper copy is $35, including handling and shipping. You can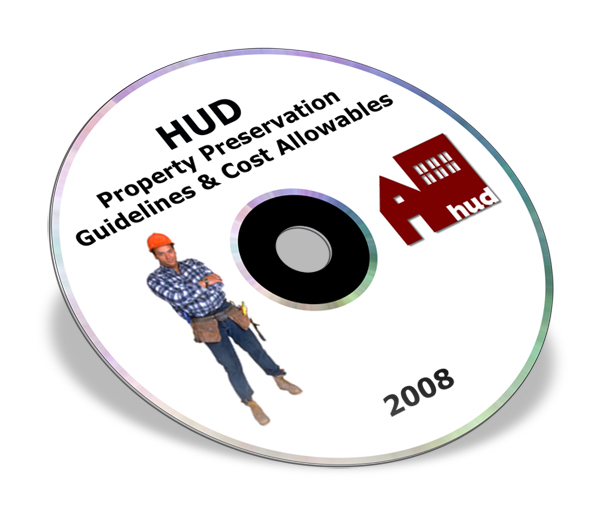 also purchase a copy in a PDF format on a CD for $25 or download a PDF copy for $25.

These guidelines/cost allowables were issued in May of 2010 and are currently effective in 2011. There have been no updates since they were issued in May 2010 The price is $35 for paper and $25 for a CD or download. Visit the SOFI Store for more product details.
---
---
For Property Preservation - You Must Know The Rules!

This is the reference bible for anyone performing residential mortgage property preservation tasks such as lock changes, winterizations, boarding, grass cuts, pool securing, etc. on Veteran's Administration (VA) properties. It lists all the specifications (lock types, etc.) and cost allowables. We have consulted with VA Headquarters in Washington, DC and made sure that it contains all the latest changes. This reference document is about 52 pages. The price for a paper copy is $35, including handling and shipping. It is also available on CD or as a download. Visit the SOFI Store for more product details.
---
---
This DVD video was made by a professional locksmith with many years of lock picking experience. Learn how to use picks, vibrators and pick guns to open dead-bolts and knob locks. This is a great training flick for all property preservation specialists. Watch the pros get through a door lock in no time. Learn to pick locks, not break locks. And, every picked lock is a reusable lock that will save you money.
Today, too many doors are damaged by inexperienced property preservation mechanics. Learn to pick locks. Purchase the SOFI DVD video and learn how to pick common household locks. Save the picked locks - re-key them - use them again and save the price of a new lock.

Purchase a Lock Picking DVD Video. Learn to pick locks. The price is $45. Visit the SOFI Store for more product details. As a BONUS, SOFI includes a 9-piece lock picking tool set.
WATCH a clip of the lock picking DVD video.
Advertise at the SOFI website. We get lots of traffic every DAY.
Welcome to the SOFI web site. SOFI is the largest and the oldest networking organization in the field services industry. SOFI is the biggest and the best. The Google and Yahoo search engines place SOFI at the top of a search on the keyword "SOFI". Just type SOFI into a Google or Yahoo search window and you will be directed to our home page at www.sofi.us.

Our goal is to help you to get started in the field services industry and help you grow your field services business. This is a real business with real jobs that pay real fees.
Field service inspectors perform inspection tasks for the bank, finance and insurance industries. Property preservation specialists perform property maintenance tasks on foreclosure homes. You can perform either or both.

The large majority of field service inspectors learn on-the-job. All inspection forms are provided to you by the tasking firm - so there is nothing you have to create. Most firms provide a training package with guidance, practices and procedures for completing inspection tasks. A connection to the Internet and a digital camera are about all you need to perform the majority of field service inspections. The large majority of inspections have no Errors and Omissions (E&O) insurance requirements.


SOFI is a Networking Organization! SOFI helps firms find representatives and representatives find firms. SOFI creates WIN-WIN business relationships.

SOFI is the largest and the oldest networking organization in the field services industry. SOFI recently celebrated its 17th year of business in November 2009. Founders Richard and Dorann Law have over 17 years of inspection and property preservation field services experience.
SOFI has a perfect record of no complaints
at the Better Business Bureau.
Table extracted from the BBB website on November 25, 2011. The BBB website shows NO COMPLAINTS filed on SOFI.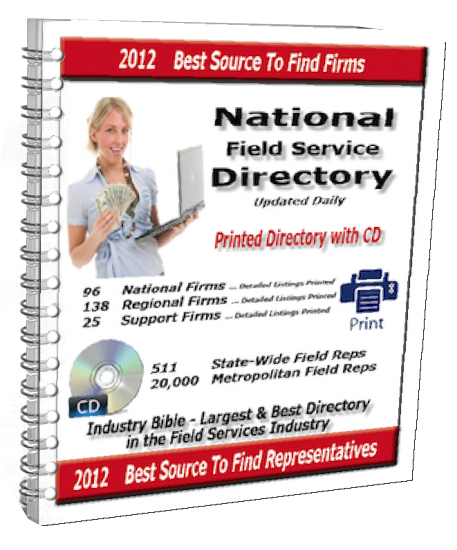 SOFI publishes the largest and most complete National Field Service Directory listing both (1) national and regional firms that hire field representatives and (2) the field representatives that perform the work. The Directory is the largest selling directory in the industry with tens of thousands of directories sold to firms and representatives.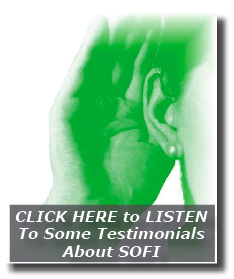 SOFI is a networking organization for both inspectors and property preservation specialists. Richard Law has over 20 years of both field inspection and property preservation experience.

Field service work is performed in support of mortgage bankers, finance companies, commercial bankers, field service firms, state and federal housing agencies, VISA/MasterCard, Discover/American Express merchant credit card account providers, mystery shopper organizations and other similar field service firms or agencies.


Field inspection tasks include residential mortgage, insurance and commercial property inspections. The firms you work for provide all the necessary report forms and help you with every step to completing an inspection. Some of the firms use interactive web sites for completing report forms. These web sites are backed with help pages and inspection coordinators who can answer your questions by telephone or
e-mail. SOFI can also answer many of your questions on inspections and property preservation.

Property preservation tasks are securing and maintenance tasks performed on vacant foreclosure properties. They include lock changes, winterizations, debris removal, lawn maintenance, boarding of doors and windows, removal of health and hazardous materials, snow removal, etc.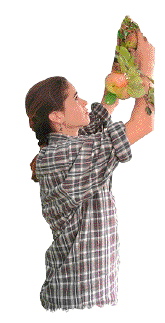 Only about 1% of all field service firms post help wanted ads on the Internet. If you're new to the business and you want to grow your business fast - you want to e-mail or call the many national and regional firms listed in the National Field Service Directory.


You are not going to grow your business very fast by waiting for a firm to post an ad looking for someone in your area. Ads should not be your only source for leads. Direct marketing is the most effective marketing.

Don't wait for an apple to fall from a tree.
SOFI can tell you about all of the apple trees and you can shake them! The National Field Service Directory is your FAST START to growing your busniess.
The Tibetan Dalai Lama says:

Man who stand on hill waiting for roasted duck to fly
into mouth - wait for very long time....